Make It Happen
Create a sales innovation environment that unlocks high performance and delivers on your strategic goals. Activate team creativity, continuous learning and collaboration that powers up your sales engine to deliver exceptional results now and into the future.
Animis is the first and only sales collaboration platform that gets you there. A platform that facilitates a deep and connected approach to:
Team Collaboration
Take the complexities out of understanding and navigating complex buyer behaviours. Harness the collective power of your salespeople to make sense of changing customer scenarios and stakeholders' consensus to buy. Enable them to take control of tomorrow's opportunities.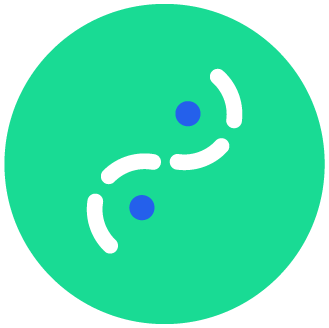 Custom Sales Journeys
Take the guesswork out of your buyers' journeys and stay one step ahead. Plan and shape your team engagement to every customer opportunity, creating an authentic journey for that unique relationship. Steer the relationship in the direction where you both want to go.
Turn capability-gaps into motivation and forward-looking action. Support self-learning and autonomy with the help of deep performance insights and guided learning across the customer journey. Use rich learnings on quality & quantity of team performance to drive sales excellence. Facilitate continuous growth in individual and team development at every level.
Frequently Asked Questions
Who benefits from Animis?
Judy Cecil
2021-06-11T08:35:54+00:00
Customers: Animis brings teams together to focus on customer goals and objectives. The customers needs and best interests are truly at the centre of team strategy, creativity and engagement. Teams work together to provide personalised experiences and tailored insighted that deliver real value across the customer journey. They help customers build advocacy and consensus across large stakeholder decision making groups.
Teams: Animis transforms the experience of work. It aligns teams to a common purpose, promotes autonomy and drives the development of individual and teams skills and capabilities. It empowers teams to take control of their own performance. It helps individuals and teams find a pathway to mastery through continued learning, collaboration and teamwork. Animis provides an open and transparent place to co-create. It gives visibility to team member engagement and enables leaders to recognise individual contributions and celebrate shared success.
Company: Build an agile culture of customer-centric team selling. Harness the collective powers of your team to create strategic customer relationships that deliver high quality revenue and sustainable growth over the long term. Understand what the best teams do differently to scale high-performance across your organization. Decode what skills and competencies your organisation needs to thrive.
How does Animis work?
Judy Cecil
2021-05-12T09:20:26+00:00
Animis is a software-as-a-service (SaaS platform). It has 3 core interdependent functionalities that provides a whole system approach to high performance team selling:
Team collaboration: Design custom team roles, responsibilities and tasks to align and coordinate team members to maximise every customer opportunity.
Custom sales workflows: Create custom team workflows aligned to your customers unique buying journey. Guide teams at every stage of the customer journey to generate demand and build consensus to buy.
Capability insights: Provides teams with performance and skill analysis to empower teams to take control of their own performance and build the capabilities needed to perform at the highest levels.
Why is Animis different to traditional Sales CRM and Sales Enablement Platforms?
Judy Cecil
2021-06-11T08:36:53+00:00
Traditional sales CRM and sales enablement platforms focus on driving enhanced sales productivity through better customer record-keeping, data sharing and process automation i.e. they operate at the data or system-of-record level. Animis is a new category of solution that harnesses the collective power of people to unlock high performance, through Deep collaboration and capability building.
Can I use Animis with my existing Marketing and Sales technology stack?
Judy Cecil
2021-05-12T09:20:26+00:00
Yes. Animis will integrate into the most commonly used Marketing and Sales platforms, consolidating customer signals and touch-points into a single-pane view so teams can be more effective when engaging with customers and developing opportunities.
What other platforms will Animis integrate with?
Judy Cecil
2021-06-11T08:37:32+00:00
Hubspot
SalesForce
Jira
Zendesk
Teams
What is the onboarding process?
Judy Cecil
2021-05-19T15:29:59+00:00
Animis offers a comprehensive onboarding programme that can be customised to your particular needs. The programme includes Leadership Onboarding: Strategy & execution for Collective transformation 2-3 days; Team Orchestration & Custom workflow design: Defining team roles, responsibilities & success criteria, 2-3 days; Deep collaboration & performance building workshops, 2-3 days. Total onboarding programme is between 6 & 10 days depending on individual customer requirements.